Simon Hudson, prestigiado investigador na área do turismo, esteve na Universidade Europeia para partilhar a sua experiência e visão sobre as tendências de investigação no sector do Turismo e Golfe.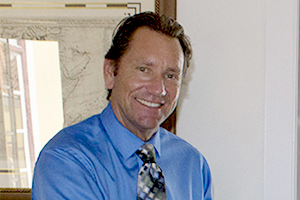 Interesting facts:
As a sport and as a business, golf operates on a huge scale. Although there are no official figures, an estimated 80 million golfers worldwide play on close to 40,000 courses across the planet. Golf events are said to be worth close to $2 billion a year, and the golf tourism market something more than $1 billion.
Eastward Shift
The eastward shift of the global golf industry in the past two decades has been dramatic. As the pace of development in Europe and North America began to slow, especially in the second half of the last decade, golf architects, and the other consultants that support them, have looked increasingly to Asia as a source of new business. Whether in countries like India that had a long tradition of golf, or China where it was entirely new, Asia is now booming.
It's not just in the development of new golfing facilities where Asia has been grabbing the world's attention, either. The emergence of a generation of talented young women professionals from Asia makes it necessary to adapt the courses for women players and even children. A new potential star appears from an Asian country every few months. There is an urgent need to find a replacement Tiger Woods. Celebrities need to be attracted to the game.

Golf's Place in Society
One aspect that should come into focus a little more is golf`s place in the society. Although everybody who knows something about golf and the great health provider it is, this is not an aspect that is recognized in the world outside golf. From that perspective you often hear about the negatives: too snobbish, too long time, too expensive and so forth. One way of overcoming such opinions, is to start cooperation with other activities that are considered as healthy and good for the society, like biking, hiking, skiing and so forth. Talk to people from these areas (who often play golf) and try to make activities and public appearances together can make golf accepted as something positive for the healthy society everybody is going for.


Trends of international golf development


By 2020 and beyond, we see a sport that will be in the process of transforming itself. It will be more international.
The game will be more flexible. Golf is increasingly moving away from the expectation that a game involves a full round of 18 holes, to a model where shorter versions of the game are encouraged.
Golf will be more accessible. There will need to be more locations where the business model is based on pay-and-play or the multi-course carnet rather than the membership model. Many of the youngsters taking up the game in China and India are from families without experience of golf, helped by the growth in academies and discounted green rates.
It will be more technologically engaged. Courses and clubs are already using social media for marketing, communications, and bookings, and payment will not be far behind. Beyond the mobile device, sensors are now so cheap that it is possible to embed them in objects. There will be some trivial but useful benefits from this, such as the end of the lost ball, automatic scoring, and a host of richer applications and benefits.

The future golf course will be embedded in the local water systems of their communities, helping them to manage their water resources, sharing good practice, and supporting local biodiversity through the design and management of courses. Greens with very little green in them are also emerging.
We need to find ways:
To make golf a great entertainment experience that will attract a younger and more diverse group of new players;
To improve the profitability and productivity of golf clubs; improve and professionalize the present outdated golf business model;
To ensure the environmental sustainability and freedom to operate for golf courses in an increasingly regulated and urbanized world.
Trends in the global golf and general tourism industry
People have less money and golf tourism also suffered - things like the lads' weekend away in the Algarve for a round of golf, are less common;
The sport in Europe needs to take a long, hard look about the way forward. Like the US it is also a mature market;
Encourage more youngsters and women to play, but more inventiveness is needed in mature markets like the US;
Operators now have to be more creative with their membership schemes, try to attract families and get younger audiences to attend and practice the game.

Potential growth areas in the coming years
The increasing importance, within the overall demand, of the segment of tourists over 55 years of age;
Higher demand in terms of quality and sophistication and more shorter trips within Europe (less spent on transportation) – people will have a tendency to stay closer to home;
More segmented markets;
A shortage of time and plenty of money (older citizens);
People with disabilities are a great opportunity for tourism in general. More and more people will have some sort of a disability as life expectancy rises. And they have a lot of money to spend;
Tourists want to experience cultural facets, etc. rather than just beach and sun destinations;
A growing awareness of environmental and sustainability issues;
More participatory and active holidays, with longer itineraries and itineraries that are managed individually in many cases.
Clearly, the behavioral habits of tourists are heavily influenced by their socio-demographic contexts, i.e., education level, age, economic activity, environment and lifestyle, with the largest percentage of tourists who travel being those with a higher level of education and employment positions that include greater responsibilities and salaries.
Tourism is also a seasonal activity, occurring mainly during holiday periods: summer, Easter and Christmas, as well as weekends. The primary reasons for tourism are leisure travel and vacations, followed by visits to relatives and friends and work or business and studies. The duration of trips has tended to decrease and ranges from one week to two weeks. Note that short trips are common among young people, while the trip duration increases for adults over the age of 40.
We can say the tourism industry needs to adapt its offerings to these new trends and demographic behaviors, which are mainly characterized by:
More holiday periods
Shorter vacations
Combining leisure travel / leisure and work /leisure, golf and learn a language packages, for example
Searching for products that offer more enriching experiences in a shorter period of time.
Discretionary tourism as an escape for rest, relaxation, wellness and leisure.